This is Sweden
In Sweden you will enjoy the best out of all four seasons: snowy winters, flourishing springs, bright summers, and colorful falls. Keep in mind it tends to be a bit dark during the winter, but on the other hand the sun never seems to set in the summer.
In Sweden people are very friendly, although Swedes sometimes come across as shy. Therefore, you might have to take the first step to make new friends. Swedes love their fika* and are very proud of our internationally known music export industry, cars, Scandinavian design furniture, and successful athletes to name a few highlights. Many Swedes belong to recreational associations or clubs where they meet likeminded to nurture their hobbies, participate in cultural activities or play sports.
If you have a specific interest or hobby be sure to look up what local clubs are available, and you will most likely find it a great place to meet new friends for yourself and your family.
In this next section you will find key facts and fun trivia about Skaraborg, but above all tips and tricks on how to get settled and where to find important information.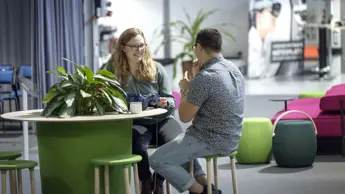 Moving to Skaraborg
Skaraborg is a very special place with an interesting history dating back thousands of years. It is located in the west of Sweden and consists of 15 municipalities who all bring something unique to the table. You will find municipalities near a lake, in the countryside or with city centers that offer shopping, dining, cafés and other conveniences. What they all have in common is that they are very close to each other. You are never further away than about 45 minutes from the center of Skaraborg.
Since short distances makes it easy to commute from one municipality to another there are a lot of job opportunities to choose from. It is easy to live in one place and work in another. This also makes Skaraborg a great place for business. Several major brands have their headquarters in Skaraborg. In addition to that there is also two universites here: The University of Skövde and Swedish University of Agricultural Sciences in Skara.
In Skaraborg you are always close to nature. Whether you like fishing, biking, hiking or just want to hang out near a lake the options are many. The location of Skaraborg also makes it easy to travel to other areas in Sweden. Nearly 300 000 people live in Skaraborg and there is always something going on, yet you will find life is not stressful here.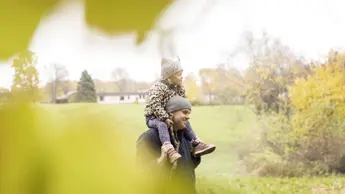 Moving to Sweden in 7 steps
We guide you through the most important steps to make the move and getting settled. You can also check out this guide: Move to Sweden
1. How will you provide for yourself? Are you an employee or maybe entrepreneur?
For many people finding a job is the first step before relocating. Jobs can be found in numerous places such as LinkedIn but also at Blocket Jobb or the Swedish Public Employment Service (Arbetsförmedlingen). At the Swedish Public Employment Service, you can also find useful information on how it is to work in Sweden.
Switch to Sweden is another great place to find information and also maybe get matched with a company looking for someone with you skills.
This site can also give you a lot of tips and there is also a video worth watching. Also provided by the Swedish Public Employment Service. Follow this link to see more.
For other languages, follow this link.
2. Where are you going to live? House or apartment? City or Countryside?
There are many options when searching for a home in Sweden and Skaraborg. If you are interested in renting an apartment there are both private and municipal landlords. You can find lists of landlords for on each municipality section
Blocket.se lets you search for apartments. Although this site mostly lists apartments for sublease.
If you prefer buying a house or a condominium hemnet.se is a great tool, where pretty much everything for sale is listed. To buy an apartment you need to get in contact with one of the Swedish banks but we will get to this later.
3. What authorities do I need to get in touch with?
The first thing you need to do is to check if you need a work and residence permit before moving to Sweden. The Swedish Migration Agency handles all immigration, visas, work permits and citizenship. When you have arrived in Sweden your next step is to notify the Swedish Tax Agency in ordered to be registered in the Swedish Population Register (folkbokförd). Once this is done you can apply for a personal identity number (personnummer)". The personal identity number will allow you to get an ID card, open a bank account, sign up for insurance and apply to be covered by Swedish Social Insurance System (at the Swedish Social Insurance Agency). Please note you must intend to stay for more than one year to be registered in the Swedish Population Register. 

Check out this link to learn more (Move to Gothenburg). 

Follow this link for a helpful movie on relocating to Sweden (Swedish Tax Agency)
You can also get in touch with Statens Servicecenter. Follow this link to learn more.
4. Finding schools and childcare for your children
To find out how to get your child started in daycare or school the easiest way is to start by contacting the municipality you will be living in. To better understand the Swedish educational system this picture might help.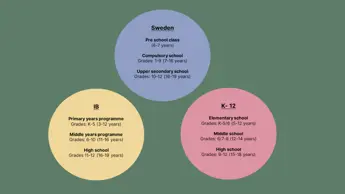 5. Medical care
First thing first, if you are in an emergency where there is danger to life, property or the environment dial the SOS emergency number 112. 
An emergency situation is when you require urgent assistance from paramedics, emergency services, police, air/sea/mountain rescue services, priests on duty or information about poisoning. All the SOS operators speak English. If an interpreter is necessary, a third person will be connected to the call. The SOS operator asks the questions to be able to alert the correct emergency services to the right location. 
If your call is not urgent and you need medical advice, you can instead call 1177 to consult a nurse over the phone. You can find information on, for example, diseases, medicines, and treatments by visiting 1177.
If you would like to consult a doctor or nurse and you are not in an emergency situation you should in most cases, contact a local "Vårdcentral" – primary care provider. The primary care services are comprised of general medical practitioners offering medical examinations, care and treatment of most common conditions and illnesses. However, if necessary, your primary care physician will refer you to another medical specialist such as a surgeon or orthopedic.
To get an appointment with a specialist at the hospital you will typically need a referral. Most hospitals also have an emergency room for conditions that cannot wait.
If your call is not urgent and you need to contact the police, please call 114 14.
One last number that might be useful is 113 13. This is a number for information about crisis and accidents.

In Sweden Pharmacies are called Apotek and can be found in different places usually near a hospital, medical health center, a mall or in the city centers.
Sweden also provides checkups for newborn children: BVC, during pregnancies at MVC and for activities for families: Familjecentralen.
The medical system is ran by Västragötalandsregionen (VGR). Please have a look at their website to learn more.
VGR also provides dental care through Folktandvården, but you can see private dentists. The easiest way to a dentist is to google the swedish word for dentist: Tandläkare, in your city or municipality.
Please follow this link to learn more: Healthcare in Sweden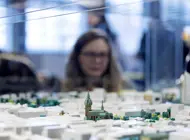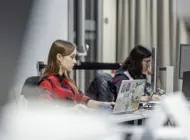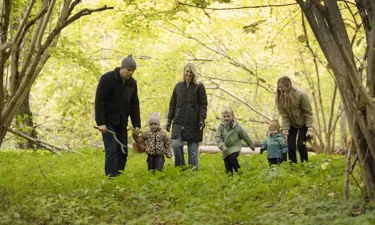 6. Banking & insurance
The easiest way to open a bank account is to visit a bank branch in person. Contact your bank or check its website for more details. Keep in mind that most banks require you to have a Swedish personal identification number as well as a valid ID when opening an account.
Next on your to-do list should be to get a Bank ID. It allows you to securely identify yourself through your phone or other devices to get access to various services digitally, for example, online, the Swedish Social Insurance Agency and the Swedish Tax Agency. You can get help setting this up in person at a bank branch or online through your internet bank. A Bank ID is also needed to use Swish, a service that most Swedes use to transfer money from one person to another, pay for lunch or similar things. A must have!
 
Most people in Sweden manage their finances and pay their bills using either internet or through mobile banking. Check with your Swedish bank to find out more. This requires a Mobilt bankID.
A Mobilt bankID also allows you to get Swish, a service that is one of the most frequently used apps of them all. With Swish you can transfer money and pay in stores and on websites.
If you don't have a Swedish bank account, you may be able to pay your bills through an online payment service from your home country. Another option is to take your bills into an exchange office such as Forex Bank, with branches in Gothenburg as well as in Borås, Jönköping and other places.
Terms you'll find on your invoices (faktura):
Bankgiro/plusgiro
An identification number for the company sending the invoice
OCR
A number that identifies your payment
Förfallodatum
The date when your payment is due
Belopp/att betala
The amount you have to pay
Insurance
In Sweden is it important to make sure you are insured. There are different types of insurance to get. Most people in Sweden have a home insurance to protect their home and belongings, a personal insurance for accidents and sicknesses. If you have a car there it is the law to have a traffic insurance.
To learn more and get protection that is right for you, please contact an insurance company.
List of some of the bigger Insurance providers in Sweden:
7. Mobile phone & internet
Sweden is a highly digitalized country and people uses their phones for pretty much everything. If you have brought your phone to Sweden it's often possible to use a Swedish SIM card to be able ro use your phone in Sweden. There are re-fill sim cards available at grocery stores and convenience stores. You may also sign up for a plan with one of the larger providers. Please note you will need a personal identity number in order to sign up. If you need a phone there are usually packages that includes one in your monthly plan.  
 
Here are some of the larger providers:
 
Most mobile phone providers also offer packages including internet access. Sweden has a well-developed 4G-network and is developing 5G-network in fast pace which makes mobile internet a good option too. If you live in an apartment internet may be included in your rent or there might be a preferred provider. Please check with your landlord.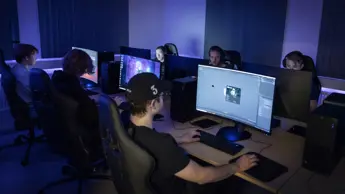 Media
SVT - This is Sweden's public service television. You can watch it for free and they also has a service that allows you to learn Swedish while watching: Språkplay
Sveriges Radio - This is Sweden's Public Service Radio. A good place to go if you want to hear new and old Swedish music but also for news. Mostly in Swedish but also in other languages. Press the "mer" link and you might find your language.
The Local - A Swedish new's site in English. Also provides tips for people moving to Sweden
Knowabouts
Fika - Is it the most holy thing in Sweden? Fika is very important, but what is it really? Usually coffee (or a sweet drink if you're too young for coffee) and a cinnamon bun (or whatever sweet bakery you might like) together with someone else or by yourself to relax and have a break. Or maybe just because it's nice to take a break and relax.
After Work - Is what Sweden calls going to a bar, pub or restaurant after work to have drinks and maybe a bite to eat.
Lagom - This might be the most typical Swedish word there is. What does it even mean? Perfect? Good? Enough? No one can really say but you might explain it as not too much and neither too little.
Tacofredag - For some reason Swedes loves to have Tacos on Fridays. For some families this is a tradition as important as midsummer or Christmas, and everyone has their own twist or favorite topping. If you want to try it a colleague or friend will probably be happy to introduce you or you can go to your local store and check out the "taco shelf". If you happen to be from Mexico, please be aware you might feel that you need to teach Swedes a thing or two about Tacos.
Midsommarafton (Midsummer Eve)- Celebrated for a long history of time. What do we do? We eat typical midsummer food such as herring and potatoes, dance around the midsummer pole with our friends and families.
Julafton - Sweden celebrate Christmas on Christmas eve but the following days are also national holidays. All family members gather around Sweden's most popular TV show: Donald Duck and his friends and after that Santa usually shows up with the gifts.
Commute and travel in Skaraborg
There are different ways of travelling and commuting in Skaraborg. Biking and walking are convenient within cities and towns but if you want to go further both trains and buses are easy to find.
Skaraborg also has good connections by train to other parts of Sweden. From Skövde it is only 1 hour by train to Gothenburg or 2 hours to Stockholm.
Links
Västtrafik - Here you can find timetables and routes for public transportation by train or bus in Skaraborg and west Sweden. There is also a useful mobile app to conveniently look at timetables and purchase thickets on your phone.
Klicka på en kommun för att läsa mer
Driver's license in Sweden
If you move to Sweden from abroad and plan to live here for one year or more, you will usually be required to be listed in the Swedish Population Register. This means you will be registered as resident in Sweden.
If you aren't registered in Sweden you can keep on driving a passenger car with your foreign driver's license. But if you do register your old license will only be valid for one year.
If your driver's license is from an EES-country, Switzerland or Japan you can exchange your license for a Swedish one. (List of EES-countries)
If your driver's license is issued outside of the EES, Switzerland or Japan, then you have to follow these 4 steps to obtain a license in Sweden. 
Introduction
Risk 1
Risk 2
Theory exam
Driving Test
Allemansrätten
Allemansrätten (The Right of Public Access in Sweden) - This is one of the greatest things about Sweden. Check out this link to learn more!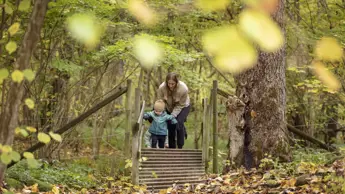 Let us help you
Moving to a new place can be a big decision. Our Move-to-guides can help answer questions and guide to to make you move easier.